CBD or cannabidiol is a component that is found in cannabis plants and it has gained popularity in the last few years due to its non-intoxicating nature and many benefits. CBD is known to cure or soothe many health related issues, and even though it has limited research yet, users have experienced benefits by using CBD.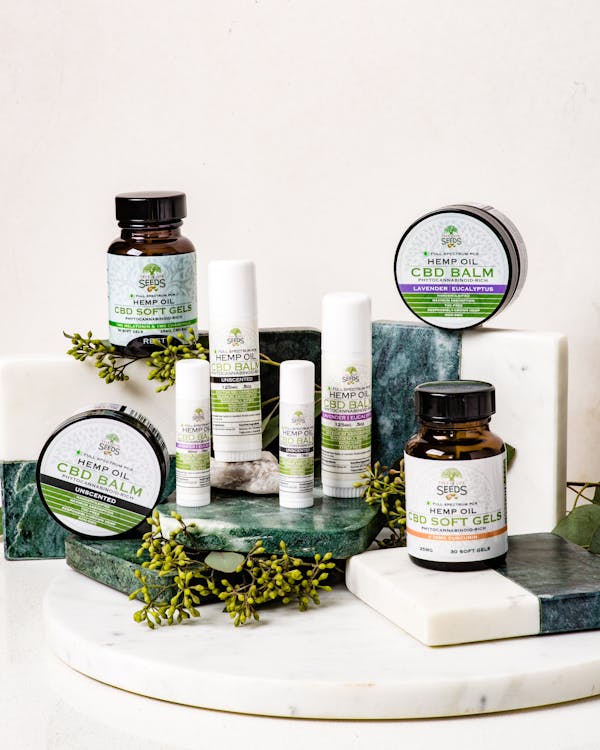 By the use of CBD, users have claimed to experience lesser anxiety and depression, and problems like overthinking have been changed to calm and rational thinking. Apart from these, CBD is also known to reduce the symptoms of cancer, and minimizes the side effects caused by the treatment of cancer. It is known to cure arthritis, though more human testing is needed in this case to be absolutely sure.
Before using CBD, one needs to understand that CBD is not same as what you think of marijuana. There have been no records of health problems or of causing a person to get "high" by the use of pure CBD. Apart from some side effects that may be faced by some users, there are no known harms caused by the consumption of CBD.
Side effects that may be caused by the consumption of CBD are fatigue, nausea, irritability. It is worth noting and remembering that CBD is not a medication, but just a supplement. To be safe, it is always recommended that you consult your doctor before consuming CBD, and follow the dosage prescribed by your doctor, since what may be suitable for your friend might not be suitable for you.
Now that you have read about CBD and its benefits, along with some of its basic characteristics, let us check out the ways in which CBD can be used.
Ways of CBD Consumption
Our target is to be able to consume CBD and enjoy its benefits, no matter whichever way we choose to consume it. There are many ways that you can use to consume CBD, some of which are using CBD oil, pills, dabbing, vaporizing, tinctures, isolate, smoking, topicals, etc.
Out of these, the most common ways of consumption are CBD oil, tinctures, vape and capsules. Let us discuss these further in an elaborate manner, so that you can consider one of these methods for consumption.
CBD Oil
Out of the four, CBD oil is most commonly used way of CBD consumption, and is completely safe to use. It is easy to consume and store as well. It is usually stored in dropper bottles for ease of use and can be consumed by holding it under a person's tongue. The dosage of CBD oil required is usually mentioned with the pack, but it is still recommended that you consult your doctor for guidance.
CBD oil also includes a carrier oil with itself, which is usually coconut oil or olive oil. The benefit here is that you get to enjoy the health benefits provided by the carrier oil along with CBD oil. It has a bitter taste, and some people use CBD gummies along with it, to eliminate the distinct taste from it. CBD gummies are another type of CBD edibles, that are sweet in taste.
It delivers all benefits that are provided with other CBD products. Highly concentrated CBD oil works effectively for chronic conditions like epilepsy, chronic pain, IBS, etc.
Tincture
CBD oil and CBD tinctures are often considered to be the same, while they are not. These two forms of CBD are packaged in a similar way but they have different ingredients. Cannabis are basically dissolved with alcohol to make tinctures. Its taste is typical, and to improve it a bit some flavors are often added. Some other dissolving agents are also used for the manufacture of tinctures, like, ethanol, vegetable oil, glycerin, coconut oil, etc.
For the making of CBD tinctures, carbon dioxide extraction is carried out first. The plant is allowed to soak in ethanol or alcohol, and then it is strained off. Your CBD tinctures are ready to use and it is advised to keep them in an air tight container. Since the process of extraction used for tinctures does not include much involvement, thus, it is often said that tinctures have the most pure form of CBD than other CBD products.
Even though the form of CBD is the purest, the quantity is lower than that contained in CBD oils. The flavors that are added, plus the dilution by the alcohol makes it a better tasting CBD product than CBD oil. The way of consumption is same as that in the case of CBD oil- tinctures are kept in a dropper and are held under the tongue of an individual for consumption.
It provides the same benefits as all other CBD products. It is one of the most used ways of consumption, and is best for you if you are new to the world of CBD and are trying a CBD product for the first time.
Vape
Vaporizing is one of the fastest ways that can be used to attain the effects of CBD. It is basically the process of inhaling CBD vape, and it is a faster method of consumption since bioavailability is higher in the case of inhalation. Compared to other forms of CBD products like oil, tinctures or capsules, by vaping CBD, more amount of the substance is absorbed. It can be consumed orally and is safer than smoking.
The ratio of CBD to THC content needs to be checked, since inappropriate ratios might cause problems or side effects in users that are sensitive to the same.
Even though it is an easier way of consuming CBD and it results in higher absorption of the drug, there might be some health issues that you might face in the long run, due to vaping CBD. Make sure you consult your doctor before you decide which consumption method would suit you the best. Since all CBD products are equally effective and provide all the same benefits, you don't have to worry about not selecting the most effective product.
Capsules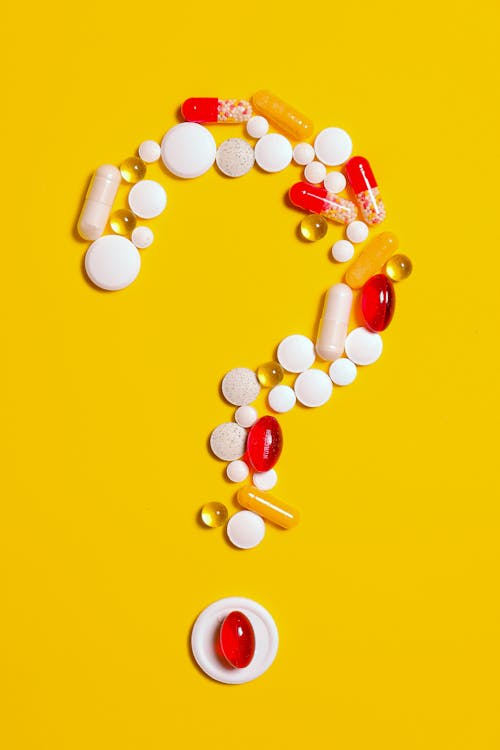 If holding CBD oil or tincture under your tongue makes you uncomfortable, and you don't prefer smoking as well, then you can always go for capsules or pills of CBD. These CBD capsules can be consumed just like any other tablets, thus making it a very easy option.
Another benefit of using CBD capsules is that you can easily take them with you, anywhere you go. This allows you to stay regular with your CBD dosage no matter where you are. You can simply have it like you have your meds everyday. According to experts, CBD capsules have a longer effect, i.e, their effect stays in the body for a longer period of time. However, the onset of effects may be a slower process than other CBD products like oil, tincture or vape.
Just like paracetamols and other medicines, there are CBD capsules with different strengths available for you to select from. The type, and the shape and size of these pills may also vary. They are usually available as powder capsules, solid tablets or gel capsules.
These were the 4 most common ways of consumption of CBD, CBD oil, tinctures, vape and capsules. To understand them better, let us differentiate them on the basis of a few characters.
CBD Products
Basis of Comparison
CBD Oil
Tinctures
Vape
Capsules
 Method of Extraction/Manufacture.
1.)Grow or harvest cannabis plants that have CBD concentrations.
2.)Extraction solvents are then used for separation and collection of the essential compounds. Use of non-toxic CO2 fluid in the role of a solvent.
3.) For extraction, solvent is forced onto the material of the ground plant.
4.) Solvent is eliminated from the final desired product.
5.) Testing processes are carried forward so that safety of the product is assured before it is considered to be fit for sale.
6.)Decarboxylation of CBD oil involves heating of the cannabinoids so that it can easily be used by the user's body.

 1.) Selection of desired solvent- alcohol, vegetable oil, glycerine, etc.
2.) Dissolving of the plant extract with the solvent selected. It is known as steeping. It is a simple process that can be carried out in 2 ways-
i) Maceration- Take an airtight container and add the solvent and the plant material. Leave it in a dark and cool place. for about 6 weeks. This is a slow method, but is very easy.
ii.) Percolation- Take an airtight jar and place the solvent and the plant matter. Place the jar into a water bath and bring it to simmer. This is a quicker method, but it is complex.

 1.)Select a vape liquid and add it to a container. Heat it for some time above room temperature.
2.) Make a powder of the CBD isolate and measure it using a gram scale. Add it to the warm vape liquid.
3.) Keep stirring it until no crystals are visible.
4.) If you want to have flavored vape fluid, then add about 0.5ml of terpene and let it rest for a few hours.
5.) Use a funnel to strain out the final product and store it.
 1.) Process of manufacturing CBD capsules are same as the ones used for manufacturing CBD oil.
2.)Extraction of ingredients from high quality hemp that have a high concentration of CBD.
3.) After extraction, they are simply suspended in a gel capsule.
 Methods of consumption.
 CBD oil is usually recommended to be consumed sublingually. This means, the substance should be held under the tongue of the user for a few seconds (Preferably 60 seconds, or more) before it is swallowed.
 Just like CBD oil, tinctures are also supposed to be consumed sublingually. By holding it under the tongue of the user, direct absorption of the substance begins into the bloodstream of the person, and thus the less amount of substance is able to carry out more effective results.
 CBD vape is consumed by inhaling it, which is also the method that is responsible for the highest amount of absorption of CBD into the body.
 Like any other tablet or pill, CBD capsules are consumed by swallowing them preferably with water.
 Onset of Effects.
 If consumed sublingually, a time duration of about 20-30 minutes is needed for CBD oil to show its effects in the system of the user. Although, this might differ from person to person, depending on factors like the dosage of the substance, the frequency of the doses, the overall body functioning of the person, food habits of the user, metabolism, etc.
 Again, just like CBD oil, if CBD tinctures are consumed sublingually, then they too begin showing effects within 15-30 minutes of consumption. And again, this time duration may not be the same for each user.
 Vaping is the fastest way of receiving the effects of CBD. It takes about 15 minutes to show effects.
 CBD capsules and other edibles are comparatively slower to show effects than other products. It may take about an hour to show effects.
 Duration of Effects.
 The effects of CBD oil generally last for about 4 to 6 hours, with different results for different individuals.
 The effects of CBD tinctures last for about 4 to 6 hours.
 Even though effects are felt very quickly by vaping CBD, they don't last as long as oils,tinctures or other products. The effects stay for about 2 to 3 hours.
 The effects may take time to be felt when one uses CBD capsules, but they stay for the longest period of time. The effects can be felt for at least 6 to 8 hours.
 Taste.
 CBD oil has an earthy kind of taste.
 CBD tinctures have a similar taste to CBD oil. It has an earthy smell that is bitter and not desirable.
 Naturally, CBD vape does not have any taste, but flavors are added to induce a taste in them. Many flavors are available for the same, like, raspberry, strawberry kiwi, strawberry milk, etc.
 CBD capsules are completely tasteless, and this is the reason why people prefer it, instead of the bitter tasting oils and capsules, and the strong tasting vape. The casing of the capsules makes sure that it stays unbroken until it reaches your digestive system, so you don't experience any taste while consuming it.
 Bioavailability.*
 13-19% or 25-35% according to some studies, if consumed sublingually.
 13-19% or 25-35% according to some studies, if consumed sublingually.
 Offers highest bioavailability of about 56%, according to studies.
 Offers lowest bioavailability of about 4-20%, according to studies.
Convenience of Travelling.
Even though they are small sized, they have a chance of leaking while travelling.
Just like CBD oil, CBD tinctures too have a chance of leaking while being carried in a bag.
Can be easily carried in a vape pen or a vaporizer.
CBD capsules offer high convenience while travelling, since they can be carried just like your other supplements and there is no risk of leaking, as well.
Storage.
Dropper bottles, for ease of use.
Like CBD oil, tinctures are also stored in dropper bottles so that they can easily be used drop-wise.
Vaporizer or a vape pen.
Can easily be stored with the rest of your daily supplements.
Differences Between CBD Oil, Tinctures, Vape and Capsules.
*Bioavailability is basically the measure of absorption of a drug in a person's body.
So, these were the basic differences between CBD oil, tinctures, vape and capsules. These are just different CBD products that can be consumed by individuals and they all provide us with the same benefits. None out of these can be declared as the best, since they are all basically the same substance with just different ways of consumption, different duration of effects, and different tastes.
Let us check out the individual advantages of each of the above mentioned CBD products.
Advantages of CBD oil
Huge variety is available.
You will definitely find a CBD oil that suits you.
Higher bioavailability than capsules.
Can easily be stored and used with the help of a dropper.
Needs to be consumed sublingually, which brings many benefits with itself, like higher absorption and enhanced effectiveness.
Takes just 20-30 minutes to begin its effects, which may differ from person to person, but overall is a very low time duration and hence is convenient.
Advantages of Tinctures
Tinctures basically have the same benefits as oils, even though they have different manufacturing processes.
They show effects with 15 to 30 minutes of use.
Their bioavailability is higher than capsules.
Advantages of Vape
Easy to consume.
They can easily be carried and do not bring the risks of leaking while travelling.
They come in amazing flavors, so that you don't have to experience the bitter taste of oil and tinctures.
It is the fastest way of inducing effects and takes just about 15 minutes to do so.
It has the highest bioavailability, which means by vaping CBD, its maximum amount is absorbed by your body.
Advantages of Capsules
These can easily be consumed, just like other supplements or medicines that you take.
Easily portable. They do not carry the risks of leaking like oils and tinctures.
You don't need to worry about the dosage, since it is already measured and kept ready for you in the form of capsules.
No need to experience the bad taste of oil an tinctures, since capsules provide a completely taste-free alternative.
Summary
So, these were the different CBD products that you can consume, and a few differences between them to help you select better. Even though all of these products offer the same benefits and the same results, we are sure there's a winner in your heart, and we can't wait for you to try it out and share your experiences with us!
Like we always say, do consult your doctor before taking any step regarding CBD products or dosages, so that you can be absolutely sure and safe.
Thanks for reading this article! Please leave your experiences with CBD products below, and share them with other viewers!
Don't forget to read our article on How to Make CBD Oil at Home, so that you can get 100% natural CBD, right from your kitchen!