CBD products were not known or accepted by people until a few years back. Only recently have they been able to gain trust of many people, who have finally come to know about the many health benefits that are provided by CBD products. The benefits of CBD must already be known by you, it is able to cure anxiety and depression, joint or muscle pain, sleep disorders, and also reduces the symptoms of cancer and the side effects of chemotherapy.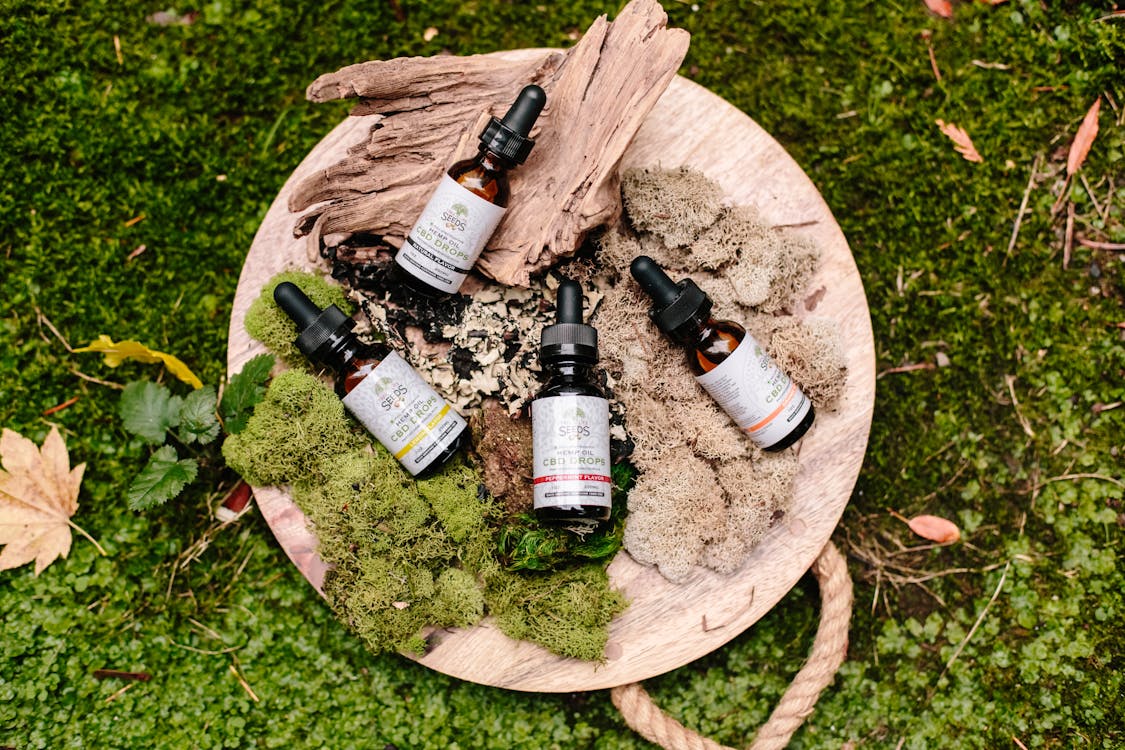 The most commonly used CBD products are CBD oil, tinctures, vape, capsules, edibles, topicals, etc. All of these products offer the same benefits and are just different ways of consumption of the compound CBD.
We know you have done your research on the uses and effects of CBD, and are now looking for the right brand of CBD products, so that you can begin using these amazing products that you have been reading about. Diamond CBD is one such brand, which has come to our notice to be a very well known and renowned brand. We read its customer reviews, and were quite impressed, so we decided to come up with this detailed review on Diamond CBD, so that you can decide whether or not you want to try out their products!
Diamond CBD
A known name in the world of CBD, Diamond CBD is mostly known for its wide range of products. We will talk about the products offered by them in detail, further in this article. It is an online platform, and does not have a physical store, like most other CBD manufacturers.
Their offices and their warehouse is situated in Miami, Florida. They have mentioned in their website that they are a team of doctors and scientists. They offer a huge range of CBD products, probably greater than what is offered by any other CBD manufacturer.
Even though they do not have any physical store, their are products are available in marijuana dispensaries, or other vape and smoke shops. You can contact your local store to check if they have stocks of Diamond CBD products, and buy from them if you don't want to buy these via online shopping.
Products Offered by Diamond CBD
We have been talking about how Diamond CBD provides a very huge range of products for its customers. You will be quite surprised to know that they have a total of 607 CBD infused products, as of now. Yes, you read that right! And it is definitely not possible to review or to mention even half of the products offered by them here. So, we will just be providing you with information regarding the most common and the most used CBD products that they offer.
To learn about the rest, you can always visit their website and check each one of the products individually! (Although, that might take you a lot of time!)
Diamond CBD Oil
CBD oil stands out to be the most common way of CBD consumption, and is best for first time buyers. It can be consumed sublingually, and shows its effects within 20-30 minutes after consumption. CBD oil is stored in colored dropper bottles and are extremely easy to carry.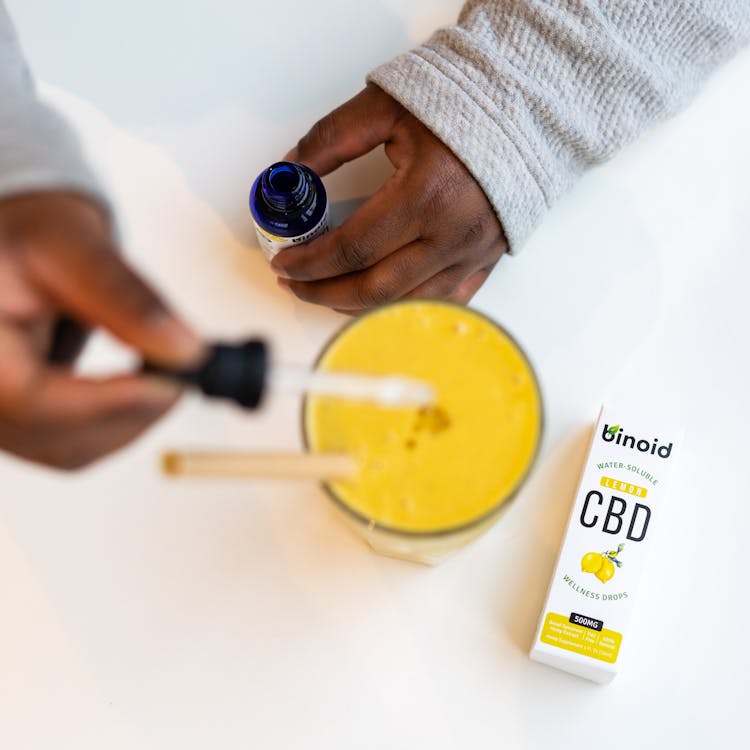 Diamond CBD provides customers with 8 types of CBD oil, thus offering many varieties of the CBD oil drops for customers to select from. The varieties of CBD oil provided by them are listed below-
Tommy Chong signature label CBD oil.
L.T Taylor signature label CBD oil.
Diamond CBD full-spectrum oil.
Blue CBD isolate oil.
Hemp oil.
flavored terpene oil.
Standard hemp oil.
CBD "Extreme" drops (2 varieties).
Customers can select from these varieties of CBD oil drops according to their needs. All of these are made with pure components and are 100% effective.
Diamond CBD Edibles
CBD edibles are items that can be consumed just like any other edibles that you have. If you don't like the taste of CBD oil or tinctures, but still keen to take that regular dose of CBD and enjoy its benefits, then CBD edibles are the right CBD product for you!
The CBD edibles provided by Diamond CBD are-
CBD Cake Pops.
Diamond CBD gummies.
CBD honey sticks.
CBD lean shot syrups.
CBD liquid shots (2 types).
Diamond CBD Creams
These are the CBD topicals offered by Diamond CBD. CBD topicals are products that are used on a person's skin, for various uses like moisturization of the skin, or reducing inflammation and pain. The CBD cream offered by Diamond CBD comes in two varieties and three potencies, that are-
Biotech CBD Cream.
L.T Taylor Pain Master Cream.
and,
250 mg.
500 mg.
1000 mg.
Diamond CBD Vapes
CBD vape is the fastest way of letting CBD absorb into your body. It is preferred by some people who don't like the taste of CBD oil or tinctures, and want to feel the effects of CBD faster. The CBD vape provided by Diamond CBD have nine varieties. Some of the various types offered are pure CBD vape oil, pre-filled disposable vape pens, CBD fatty joints, CBD additives, etc.
The CBD additives can be added to your regular tobacco or nicotine e-juice, while the pure CBD vape oils can be used in reusable vape pens. The disposable vape pens offered by Diamond CBD are already filled with the CBD liquid.
Diamond CBD Grinders
CBD grinders are used to grind dry herbs, in a fast and efficient way. Even these are provided by Diamond CBD. They come in four colors, and are attractive as well.
Diamond CBD Dabs
CBD dabs are not usually sold by many manufacturers, and customers were thrilled when they found out Diamond CBD offers them CBD dabs. Users have claimed to benefit from these dabs, and wrote about how their migraines were actually cured within minutes upon using these CBD dabs. Three types of CBD dabs are offered by the brand that come with options of seven potencies, so that there is a suitable product for everyone. The potencies range between 250 mg and 1000 mg.
The three varieties of CBD dabs provided by Diamond CBD are-
Crystal Dabs.
Crystal Rocks.
Crystal Crumble.
Diamond CBD Pet Products
Just like us humans, even pets require CBD as a supplement to cure their discomforting joints. Diamond CBD offers very high quality pet products that are liked by customers a lot. They include two varieties for different sized dogs, that are regular or bacon flavored CBD oil drops, and two varieties for cats as well.
CBD pet products are usually given to pets directly, or is mixed with the pet's food.
Sources of Diamond CBD Products
It is important to know the source of the products you are using, specially if they are medical products like CBD products. Diamond CBD is based in Miami, as already mentioned above.
The hemp that they use in their products are procured from Colorado, which is a place where the purest form and quality hemp is produced. Most manufacturers source their hemp from Colorado itself.
Interestingly, Diamond CBD does not source its raw materials just from Colorado, but from Scandinavia as well. Scandinavia is known for the high quality of hemp that it produces. It follows extremely strict hemp agriculture qualities. It follows highly rigorous agricultural standards that are completely organic.
Hence, we can conclude that the sources of raw materials used by Diamond CBD for their products are trustable, and thus, high quality and efficiency is well assured for their customers.
Price of Diamond CBD Products
However good a product might be, we, as customers, always look for value. And why shouldn't we! It is our birthright to get the best products in reasonable prices! Well, jokes apart, let's see if Diamond CBD disappoints us with their prices of products.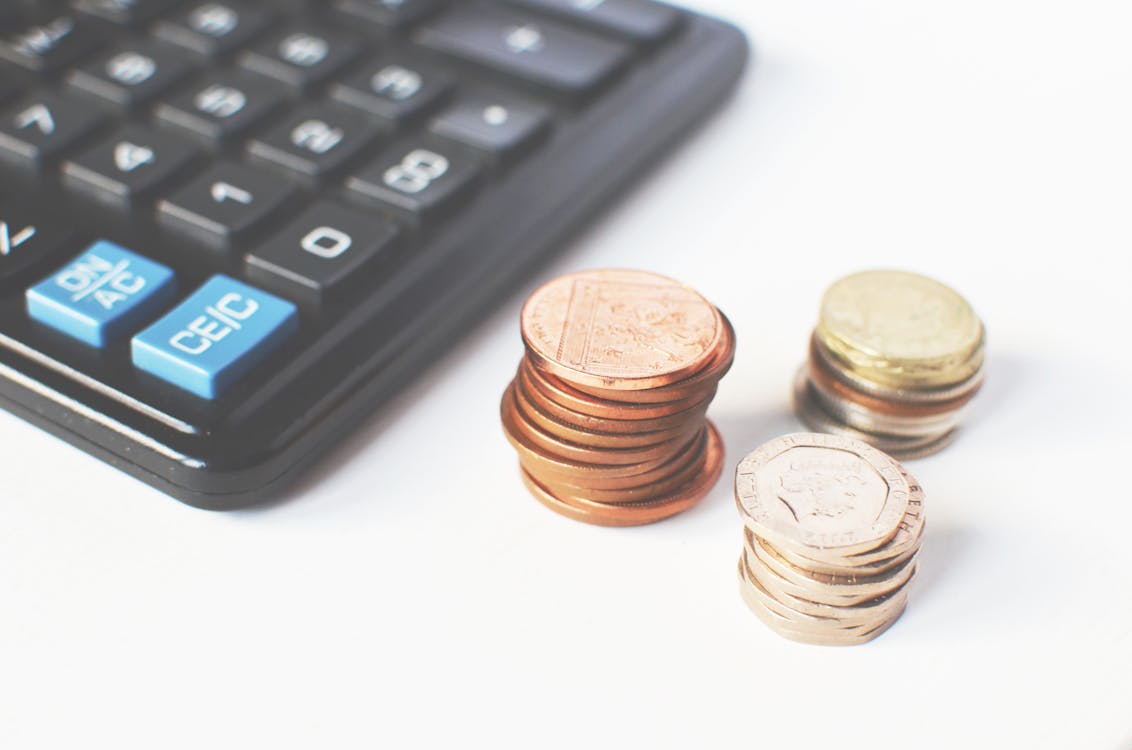 Unlike other highly priced CBD products from other manufacturers, Diamond CBD makes sure that their products can be bought by people having different budgets. People always have the perception that CBD products are extremely overpriced, but Diamond CBD offers products even at $10! By keeping low priced products, they make sure that first time buyers are not hesitant to buy these products and try them out, since most people may not feel like buying a $200 product that they haven't ever used before.
Although, it must be noted here that the inexpensive products provided by Diamond CBD are not low quality or ineffective. In fact, they are specially made for first time buyers so that they can check if CBD suits them and works for them in a positive manner by first using a cheap product, and then going forward towards buying an expensive product. Overall, we are happy with the pricing of Diamond CBD and it does not disappoint us yet!
Bundles
To attract customers, many CBD manufacturers provide bundles, that basically contain many products for the customer to buy together. The main reason behind creating these bundles is that many-a-times customers may get confused about which products to buy and which ones to leave. This problem is specially faced by someone who has never bought CBD products before and is unsure about which ones to try out. Also, some people get confused about which products to leave, since they feel like buying each one of them! This is made easier with bundles provided by manufacturers.
Let us check out some of the bundles provided by Diamond CBD-
CBD Happy Body Bundle– Biotech CBD Cream (250 mg), Full-Spectrum CBD Olive Oil (250 mg), Full-Spectrum MCT CBD Oil (250 mg).
CBD Honey Family Bundle- CBD Infused Honey Pot (250 mg), CBD Honey Infused Apple Flavored Sticks, Diamond CBD Full-Spectrum Honey Tincture Oil (350 mg, 30 ml.)
CBD Drinks Bundle- Diamond CBD Double Shot (350 mg), Diamond CBD Shot Jungle Juice (20 mg), CBD Shot Berry (20 mg).
CBD Yum Yum Gummies Bundle- CBD Infused Sour Gummy Rings, CBD Infused Sour Bears, CBD Infused Gummy Frogs. (other varieties available, as well.)
Oils Box of the Month- Daily Boost CBD Oil- strawberry, Daily Boost CBD Oil- granddaddy purple, Daily Boost CBD Oil-Natural, Diamond CBD Full Spectrum MCT Oil,Diamond CBD Full Spectrum Honey Tincture Oil, Diamond CBD Full Spectrum Olive Oil, Diamond CBD Full Spectrum Hemp Seed Oil.
These are some of the bundles provided by Diamond CBD at very reasonable prices.. You can get more varieties of bundles with many more products as well.
Rewards
Diamond CBD uses many ways to attract new customers and maintain their current ones. One such offer provided by them is the use of rewards. It allows customers to earn rewards very easily.
One just needs to register, and then they will receive points for every $1 that they spend on the site. Reviewing products and recommending products to friends are also other ways of earning points. The perks that you unlock depend on the amount that you spend. You can earn points with every purchase that you make. This has attracted customers a lot and is one way by which Diamond CBD is maintaining its current customers and also maintaining repeat customers.
Subscriptions
Diamond CBD also allows its customers to subscribe to the products offered by them. By subscribing to desired products, a customer can ensure that they never run out on their favorite CBD products. There are three different plans that can be subscribed to by the customers, according to their needs and their lifestyles.
Blog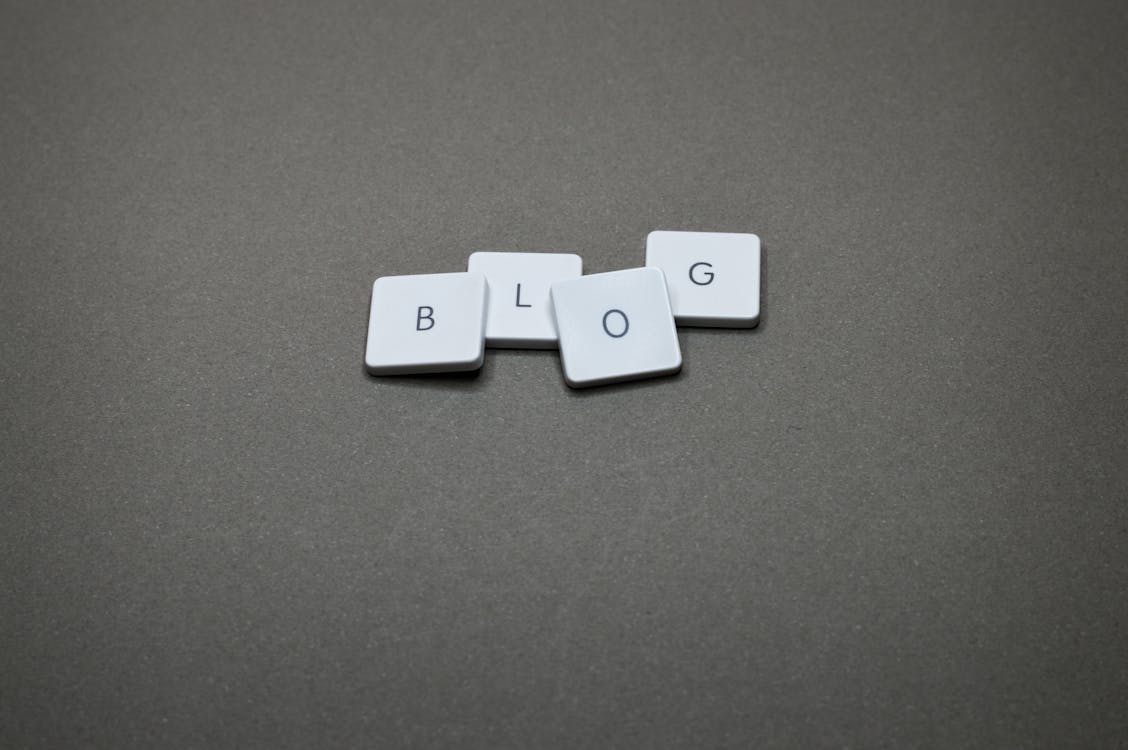 Diamond CBD has a well maintained and updated blog on their website which serves as a space where you can get all essential information about their products, or about CBD as well. This blog turns out to be very helpful for the viewers since whatever is going on with the entire website, or whatever offers they are currently having, their new product arrivals, and all other news related to them is provided on a single page, in a very illustrative and informative manner, which makes it easier for the customers to find out about all that they need to know about the brand.
Handcrafted CBD Edibles
Diamond CBD offers handcrafted CBD edibles to their customers, that are delicious and fresh. These edibles are daily baked to ensure the freshness of the products that you receive and are handcrafted. These delicious edibles include roasted nuts, caramel apples, sweet and salty pretzels, and many other baked goods. Other CBD edibles offered by them feature absolutely yummy toppings like Oreo's, M&M's, peanut butter chips, etc. Don't worry about the freshness of these products, since that is for Diamond CBD to worry about. They make sure that their customers receive fresh CBD edibles, and to ensure that, these CBD edibles are shipped only between Monday to Wednesday, and not during the rest of the days of the week.
Shipping and Returns
Diamond CBD offers free shipping to all its customers for products that are over $100, and it claims to ship your items within 2 days.
Products above $100 can also be returned, which would again be executed within 2 days. They ship items only within the United States of America. Items that are above $100 come with a 15-Day Return Policy, under which you need to request for a return within 15 days of purchasing the product.
Pros and Cons
So, that was all we had about Diamond CBD. Now let us take a quick glance at the pros and cons of the brand, so that you can quickly recall whatever has been covered in this review, and then decide whether Diamond CBD is the right choice for you!
Pros
Extremely wide range of products are offered.
CBD dabs are included by them, which is a very rare product that is not sold by many sellers.
Their sources of raw materials are trustable and high quality.
Pet products provided by them are liked by customers.
Affordable price ranges for shoppers with different budgets.
Huge discounts are offered by them.
Their website is well informed and is kept updated.
It has many positive feedback coming from its customers.
Cons
There is no guarantee offered by them on their products, which may turn down some buyers, since a guarantee provided by the seller is a deciding factor at times.
The after sales services provided by Diamond CBD could have been better.
Customers have complained about the employees of the brand not being well informed about the products when they were questioned.
Summary
This was all about Diamond CBD! They do have some cons, but which brand doesn't? Apart from the few cons that they have, Diamond CBD seems to be a nice choice for customers. They produce high quality goods, and their prices are extremely reasonable, unlike most other CBD brands. They have an extremely versatile range of products, that we just cannot stop talking about! The various potencies and the various types of each product provided by them is something that would attract a lot of customers.
Now, let's talk about what we feel might NOT be liked by customers. The customer services provided by Diamond CBD could have been better. Customers feel more attached to a brand and also stay loyal to a brand when they are made to to feel special, even after a purchase.
Apart from that, we love Diamond CBD, and we hope you do too!
Thanks for reading this article! Please leave your experiences with Diamond CBD, if you have any, so that other viewers can benefit from them. Also leave your feedback and your comments below, since they are extremely precious to us!
Don't forget to read our article on How Long Does CBD Oil Stay in your System, if you are still hesitant about using CBD products!