Cannabidiol or CBD oil (as will be referred to further in this article) was discovered back in 1940. It is basically an extract from a cannabis plant. There are a total of 113 cannabinoids that have been identified, and CBD oil is one of them, as well. In fact, it makes up about 40% of the extractions of the plant.
It was not until 1963 that the structure of CBD and its stereochemistry was worked upon and determined. Its chemical formula was determined by processes of isolating CBD from wild hemp.
CBD does have medical uses, that weren't discovered before 2018. It is used for the treatment of epilepsy. There are a few side effects of this treatment as well. Like, some people may face gastrointestinal upset, or lethargy, decrease of appetite, poor sleep quality, etc. Other medical uses of CBD are not supported with trustable findings yet, and hence, it has not been open for clinical practices. Although, there has been an advisory warning placed by FDA regarding the unknown effects of CBD while pregnancy or even while breastfeeding, thus it is best to avoid these for the betterment of the mother and the infant.
There are many ways of taking in CBD by the human body. It can be inhaled, through the vapor or smoke of cannabis, or as an aerosol spray through the mouth of the individual. Another convenient way of taking in CBD is using CBD oil. The only active ingredient in CBD oil is CBD and terpenes or THC are not a part of this oil. It can also be consumed as capsules, liquid solutions, or dried cannabis.
CBD is known for soothing the symptoms of issued like anxiety, or depression. It is also beneficial for easing acne or heart diseases. There are many trusted CBD oil brands available in the market for purchase, but you can always consider making CBD oil at home. Read ahead if you want to know how to make CBD oil at home.
How to Make CBD Oil at Home
If you do not trust the market sold brands for CBD oil and wish to have a more trustable yet effective alternative, then you can always try making CBD oil at home. It is possible in many methods, and these are completely safe and are as effective as any other available ones in the market. There are also many processes available for making CBD oil at home, and we will be providing you with all of these methods of making full spectrum CBD oil, so that you can select the most convenient one for you and try your hands at making your own CBD oil at home!
1.) Making CBD Oil with Coconut Oil or Olive Oil
This is known as the Oil method of making CBD oil at home. For executing this method, you will need either coconut oil or olive oil playing the role of a carrier oil. This is an extremely safe method of extracting CBD oil and is also one of the most popular ways of the same. The benefits of using this method is that you will not be left with any unwanted residues. Apart from this, whichever carrier oil you choose will also have a positive effect on the outcome you get. Overall, this is a "no loss" procedure to extract CBD oil at home.
The first step to obtain high quality CBD oil is to get high quality cannabis from a trusted source, since the quality of the plant that you use would highly impact the quality of the oil you extract.
Okay, so let's get started! Firstly, you need to heat the buds and the leaves for an approximate of 100 minutes at 220 degree Fahrenheit. This step would make sure that the chemicals of the plant are activated. It is a pretty simple step and there is no guidance required for this. Just keep the time duration and the temperature in mind.
Now, add the weed to a mason jar, and add your choice of a carrier oil and mix them well. Mix both the components and allow saturation of the weed. There is no specific quantity for the carrier oil that needs to be added. Just make sure it is enough to saturate the weed completely. The quantity of the carrier oil would also determine the potency of the CBD oil that you get at the end of this entire process. Hence, adjust the volume of the carrier oil according to your needs.
After making sure that the weed has been saturated completely, it is now time to boil this mixture. You can do this while the weed-oil mixture is in the mason jar itself, and there is no need for you to change utensils. Just make sure that the lid of the jar tightly fixed and there is no chance of water or steam entering the jar.
Now, it's time to boil the mixture. Take a pan and place a towel at its bottom. Now, place the jar filled with the weed-oil mixture on top of this towel. Pour water into the pan. Now heat the pan and use a thermometer to check the temperature of the water. 200 degrees is the minimum temperature that should be reached by the water. Make sure there is no evaporation of water taking place, and keep checking it at certain time intervals.
Boil this pan with the mason jar for a duration of 3 hours, and then turn off the stove. Now, allow the mixture to rest for another 3 hours, after turning off the stove.
After waiting for 3 hours, repeat the process of heating the mixture for another 3 hours, and this time, let it sit for an entire night.
Next morning, strain the weed-oil mixture, which is now ready-to-use CBD oil and strain it through a cheesecloth. You home-made CBD oil is ready to use, and make sure you store it in a dark and cool place, that is free of any kind of water or moisture.
This process of making CBD oil at home is a long one, but is definitely the safest method, and is quite easy, and does not require many equipment as well. Of course, as already mentioned, there is no unnecessary residue and you get to mix the benefits of CBD oil along with the ones of the carrier oil.
2.) Making CBD Oil from Isolate
CBD isolate is another form of cannabidiol, just like CBD oil. It is possible to make CBD oil at home with the use of this CBD isolate. CBD isolate is free from THC and making CBD oil out of it is extremely easy and a short process as well.
THC is the active ingredient present in cannabis and since CBD isolate is free from THC, this form of CBD is for people who do not want to ingest THC, but do want to try out CBD for its benefits. This isolate is basically a powder or a solid crystal-like structure. It does not have any smell or taste and is pure form of CBD available in crystalline structures.
Now, to use these CBD isolate crystals to make CBD oil out of it is an easy process. Let's begin with a step-by-step procedure of the same.
First, take a double boiler and pour some water onto the bottom pan. The amount of water should be about 2 inches. Begin heating this pan on a low or a medium flame.
Now, place the top pan onto the bottom one of the double boiler that you are using. You need to add MCT oil here, along with the CBD isolate powder that you have. MCT oil is medium-chain triglycerides oil, that features fat chains known as triglycerides. Mix these two components on the pan gently and make sure that the CBD isolate has dissolved completely.
Once the above said goal is reached, remove the pan from the heat and allow it to rest until it gets cool.
After the mixture has cooled off, take a funnel and strain it into a dropper bottle, and your home-made CBD oil is ready to use!
3.) Making CBD Oil from Hemp
The process of making CBD oil at home with the use of hemp is the same as the process mentioned above, that explains the making of CBD oil with carrier oils, like coconut oil or olive oil. It follows the same steps, starting from heating the hemp to activate it, adding carrier oil, boiling the mixture and allowing it to rest.
4.) Making CBD Oil from Alcohol
This is known as the Alcohol method or Ethanol method of making CBD oil at home. The best part about this method is that it can be executed perfectly even by beginners, and it does not need any professional skills. It requires equipment that are easily available at your home, and does not involve the use of any advanced equipment or techniques, and allows easy extraction of CBD oil at home.
The reason for using alcohol in this extraction process is that use of other extracting agents often leave a certain smell or taste to the final product, while alcohol does not.
To begin extracting CBD oil, place the CBD in a bowl, preferably glass or ceramic. Insert alcohol to this bowl and mix the two components well. Keep mixing for a period of about 6 minutes, and then extract the mixture using a wooden spoon.
Filter out the mixture into the bowl by using a straining bag. Squeeze the mixture and collect as much oil as possible. Keep on repeating the process of squeezing until you are sure that no more can be extracted, and the maximum extent of the mixture has been received.
Now, take a boiler and transfer this oil into it. Begin heating it at a low flame. Let it stay on the stove for about half an hour at a very low flame, until the alcohol is evaporated completely. Make sure that evaporation of alcohol has taken place completely, and begin mixing the oil and eventually take it off the stove.
Allow the oil to cool and then keep it in a drop-bottle, or any bottle that is convenient for your use, and make sure to store it in a dark place, free of moisture. You homemade CBD oil is ready for use!
How Does CBD Oil Make You Feel?
Now that you know how to make CBD oil at home, you can now proceed towards learning everything else about CBD oil, so that you are absolutely sure of the reasons why you should try using it and try making it at home.
CBD oil is known to calm the effects of anxiety, depression, and other health related issues that affect your daily life in some way or the other. Let us find out how one feels after using or taking in CBD oil.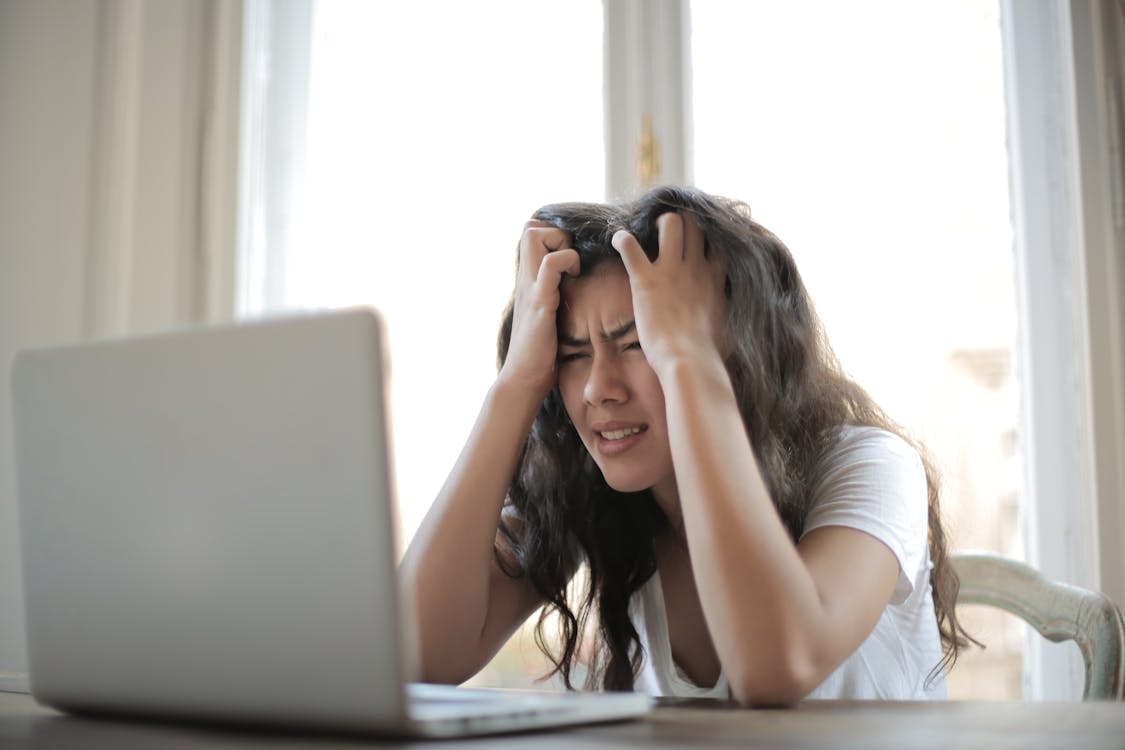 First of all, according to many of its users, it makes them less anxious. Everybody in today's world has a busy life and is under some kind of pressure. There would be extremely less people who are stress-free or have no pressures, be it work related, or personal. The people who suffer from anxiety nowadays are more in number and finally people have started talking about these issues and started taking steps to control these feelings as well. Anxiety often leads to overthinking, and then, there you are, creating a big scene in your head out of a small thing that your boss might have told you!
Most users of CBD oil have claimed that they could finally let go of their anxious feelings and where able to think rationally and logically, without simply stressing over a matter. It made them feel strong from within, and gave them a control over their feelings. They were able to face situations more confidently, rather than overthinking the results of any event. This has been proved to work for many users of CBD oil, and we hope it works for you too.
In some users, sleep patterns were also improved. Well, this may be a result of clearer thoughts and less anxiety, but it still is a benefit that you might have as well. To be able to sleep faster and peacefully is something that all insomniacs wish for. If you have a good sleeping pattern and do not toss and turn in your bed for most of the night, then consider yourself lucky, since there are many people for whom falling asleep is a great deal because their stream of thoughts never seem to stop.
Improved sleeping patterns may not be a guaranteed outcome of using CBD oil, but it has been recorded by some users and we cannot ignore the possibility, since it is quite known that CBD oil does calm your thoughts overall, which might actually lead to a person being able to sleep faster and better.
However, there are a few recorded side effects of CBD oil as well. Though they are much less recorded than the positive effects, we cannot ignore these if we wish to study all aspects of CBD oil. The side effects that may be caused by CBD oil are increased fatigue, high irritability, or decreased appetite. Since very less people have complained about facing these, it can be said that the ones who suffered from these side effects somehow took in wrong or inaccurate doses of CBD oil, which may have been the reason why these side effects were caused.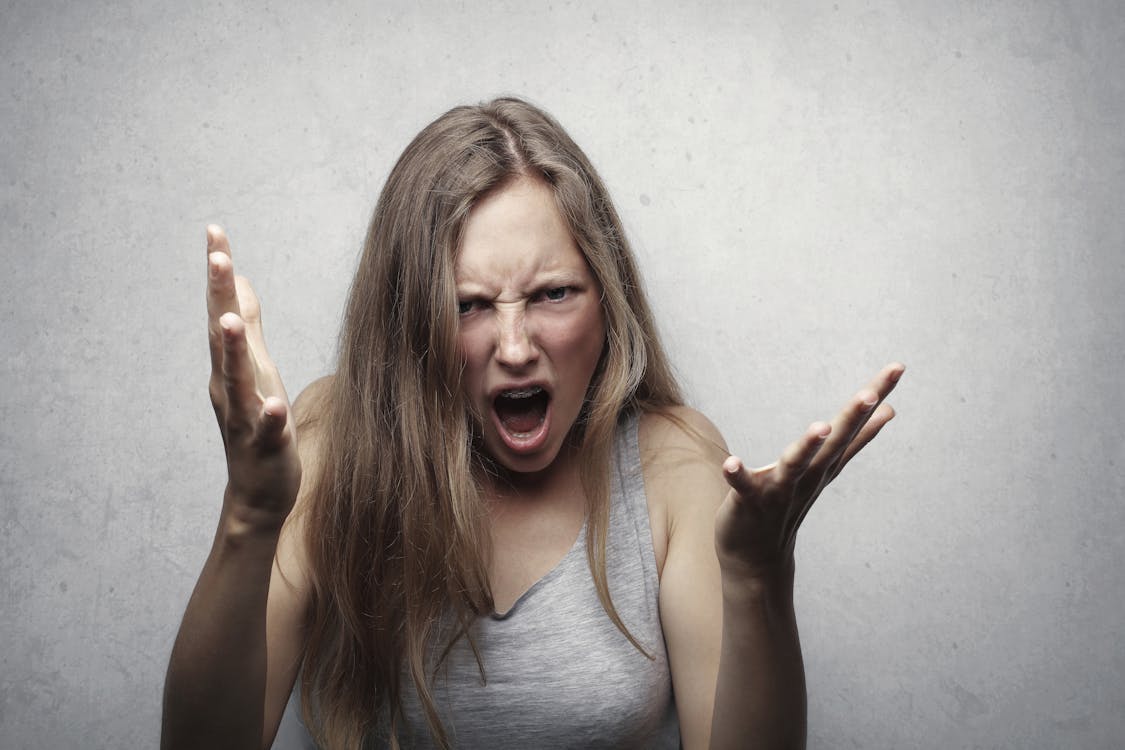 To be safe, it is always recommended to consult a doctor before consuming CBD products. What may be suitable for some may not be suitable for all, so, instead of taking a risk, consult your doctor before you use any CBD product.
How to Make CBD Oil Taste Better
The taste of CBD oil is quite distinctive and most people do not like it. It actually tastes like other varieties of cannabis, whether it contains THC or not. It is such a useful product, that has so many benefits that we cannot allow its taste to be the reason people don't try it out.
You cannot change the taste of CBD oil, but you can at the least try to make it better. It is time for you to rewind to your childhood and recall how you used to consume bitter medicines, coz' you had to. Yes, we all have done this at some point in our lives. Block your nose and gulp down the medicine, or the oil in this case, without smelling it. It is proved that blocking your nose does actually lessen one's ability to taste as well. This old tactic can be used here as well, so that you can continue consuming CBD oil for all its benefits, yet don't have to face its taste.
You can also try eating something sweet simultaneously while in-taking the CBD oil. Be it some kind of juice or any other sweetener. Yes, we know what you are thinking. Consuming CBD oil with some other edibles may result in dilution of the active parts of the oil, which mean you will less of it will be absorbed by your blood.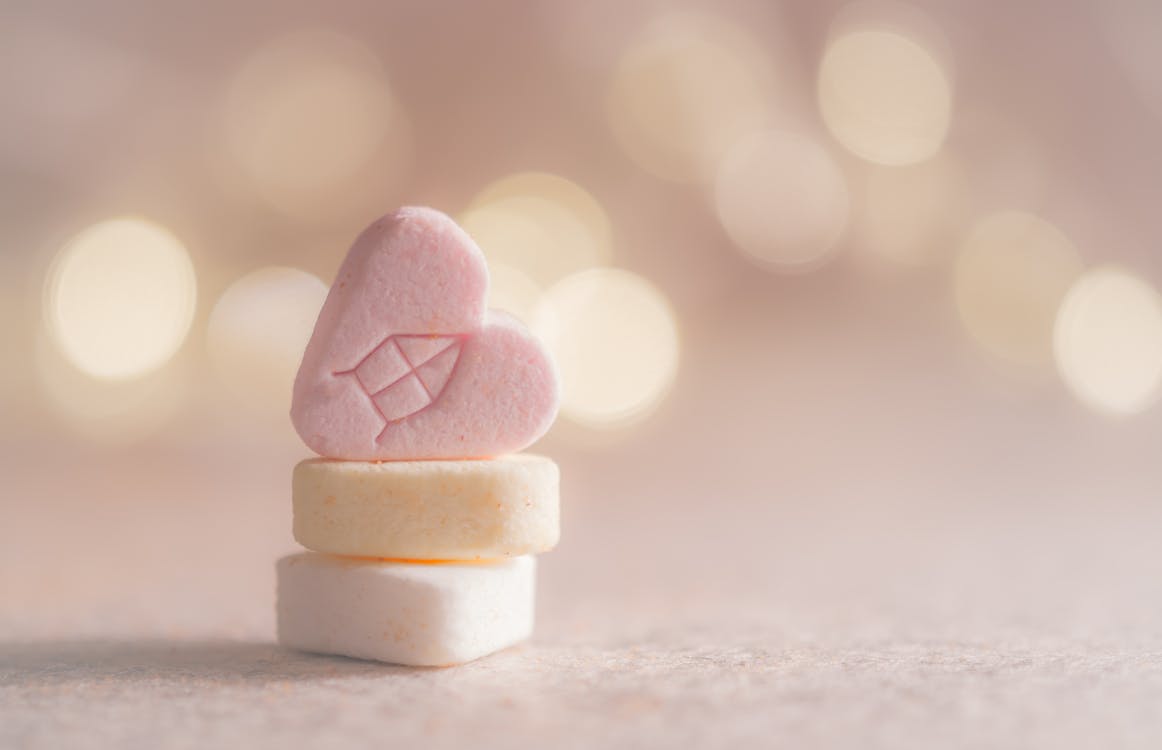 You may know by now that when we mention a problem, we also have its solution ready! The solution to the above problem is CBD gummies! A CBD gummy is sweet and has a very delicious flavor and acts as a supplement to your CBD dose. It makes the taste of CBD oil better and also does not compromise with the amount of active compounds that are received by your body. It is basically a win-win situation for you!
Other uses of CBD Oil
Making Salve with CBD Oil
Another known use of CBD oil is its ability to make salve. Salve is basically an ointment that is used on wounds to cure them and get a healthier skin. Surprisingly, CBD oil can also be used to make salve. So, just like we told you how to make CBD oil at home, we are now going to tell you how to make salve with CBD oil, at home!
It just take 10 minutes in total to prepare valve from CBD oil. Firstly, insert jojoba oil and beewax to a double boiler and heat them. Once the wax has melted completely, begin mixing the two components. Now, add hemp seed oil heat the pan again and stir the components and make them even. Next, add the CBD oil and mix it with the rest of the components, while keeping the pan on a very low flame.
Allow the mixture to cool off, but do not let it get too solid, since there are more ingredients to add. After the mixture has cooled, add essential oils of your choice, along with vitamin E. Begin mixing thoroughly, and make sure you do it fast, since we don't want the mixture to become too cold, otherwise the later added components won't mix up well.
The last 2 ingredients that were added are completely optional, and you may not add them if you don't have them. Your homemade valve is now ready to use. Transfer it into a container and you can begin using it! Though the process is quite short, the number of ingredients needed are high. Yet, you will be provided with a 100% natural homemade valve, so what else do you need!
CBD Oil for Pain Relief
This is not a well-researched arena and hence, it cannot be guaranteed to be effective. There have been tests on rats that were facing arthritis and the results have been positive. The level of inflammation and pain were recorded to reduce, and there were no records of any side effects.
There is a need for more human tests to be absolutely sure about this use of CBD oil, and we can only assume at this point that CBD oil may be beneficial for people suffering with arthritis.
Making CBD Vape Oil
Since CBD vape liquid is very costly, it is beneficial to make it at home. Make sure you have a gram scale, so that you can take accurate measurements of the ingredients.
Take 0.5g or 1g of CBD isolate crystals and crush them. Make an even and fine powder out of the crystals. You can make the vape juice as per your wish and add 0.5 ml or 1.5 ml terpenes. Use a funnel and pour the contents of the fluid into a container that you are going to use for preparing the vape juice. Add the CBD powder that you had prepared and shake the container with a tightly closed lid. Shake it until it the powder dissolves completely.
Pour water into the pot and place it on a medium flame. In an upright position, place the vape juice container into the pot. Let it heat for a few minutes but make sure it does not overheat, and you are able to touch the container by hand. Keep shaking the container until no chunks are left and the contents have become cloudy. Remove the pot from the flame and let cool. Use a funnel and transfer the cooled contents into a dropper bottle. There's your CBD vape oil, ready for use!
How is CBD Oil Made Without THC?
Since some people are worried that consuming CBD oil might get them high, it is extremely important to cover this topic. The component in cannabinoids that are responsible for making a person high, is THC. CBD oil is free from THC, i.e, it does not contain THC, hence, there is no chance of the user getting high by using or consuming CBD oil. To understand this better and remove all doubts from your mind, read ahead to find out how THC-free CBD oil is made.
Naturally grown cannabis are first dried and made into a powder. Purification processes are carried out further and carbon dioxide extraction is performed. After extracting the oil and refining it, THC is distilled out. Since physical distillation is not enough for filtering out THC, proprietary technology is used for the process. All plant pigments, be it THC, chlorophyll or wax is removed from the CBD oil, which is, thus, safe for your consumption and would not get you "high"!
Summary
CBD oil has been gaining popularity for all the right reasons and we want you to benefit from it as well. It can easily be made at home, like we already mentioned elaborately, and it is completely safe to use.
We hope that the additional topics included in this article were able to clear all your doubts regarding CBD and now you are absolutely ready to try it out! So, go ahead and make CBD oil at home, and benefit from all its goodness!
Thanks for reading this article! All comments and feedback are welcome!